Sorry about the brief hiatus, but I needed a couple weeks away to work on a big project for school, which is now finished. It was kind of important cause it was my LAST ONE! Yup! Big news!! I'm done with school!!!…at least for the foreseeable future anyway.
I've been spending the last few days just decompressing, catching up on things that were being neglected for awhile (like cleaning and yard work…it was getting bad), enjoying cooking and my dogs, and getting ready to go on vacation. I find myself having to make lists of things to do with my free time since I have all of this built up momentum and energy!
That also means that NITK will also be getting a bit more attention! I'm planning on spending some quality time updating this site, making it a bit cleaner, and also altering the format a touch. Don't worry, I'll still be sharing recipes and pictures of my pooches!
I'm also super thrilled that I won't be having to spend any more gorgeous, warm sunny days locked away studying! Yippee!! But of course those warm sunny days have also been meaning itchy eyes, stuffy noses, and scratchy throats as it's springtime, and EVERYTHING here in the Pacific NW is in bloom!
I'm not the kind of girl who turns to over-the-counter medicines unless absolutely necessary, although my allergies aren't as severe as some. Lucky for me there's a few key natural remedies that can help alleviate even the worst symptoms this time of year. But like all allergy medications, they don't really work, OTC or natural, if one is not diligent about taking them.
The first one is Vitamin C. Inexpensive, and most commonly known as an immune booster and antioxidant, this powerhouse also becomes a natural anti-histamine when taking as little as 1 gram (or 1,000 mg) per day! I take 1 gram daily already, so this time of year I bump it up to 2 or 3 grams. You can't really take too much C, but a sign that you might have taken too much is that you're running to the bathroom (this usually takes 5-10 grams, so no need to go crazy people)!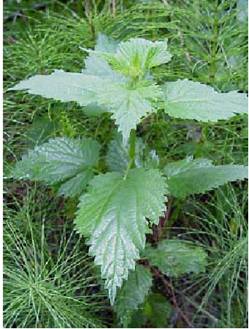 The second part of my allergy defense plan is nettles. This natural folk remedy has been around for several hundreds of years, and again, acts as an anti-histamine to combat hay-fever and strengthens the mucosa. Fresh nettles are best, you can eat them with mixed greens, braised like heartier greens, or also turn them into a pesto, but a simple tea made from dried nettles will also do you good. You can find these growing wild, or at any half decent herb shop or health food store.
And my most potent piece of equipment is my neti pot. Nasal flushing or rinsing is another method that has been used for thousands of years for internal cleansing of the sinuses. This gentle flushing will wash away pollens and other nasal irritants that cause your mucus membranes to go into overdrive. During springtime I'm a twice-a-day gal.
It's these three things that work together to keep me allergy symptom free. They're all easily accessible, inexpensive, and have zero side effects. But even like OTC allergy medications, one needs to be diligent about doing these things daily during allergy season or you'll still be struggling with the sniffles.
Other allergy helpers out there include your daily multivitamin (which you should be taking anyway!), drinking lots of water, getting ample sleep, and making sure to consume only locally sourced honey throughout the year.
None of these things are an overnight fix-all, you should start implementing your plan of attack at the first onset of symptoms and continue your regime until the worst of the season is over.
What are some of your natural methods of symptom relief??
by